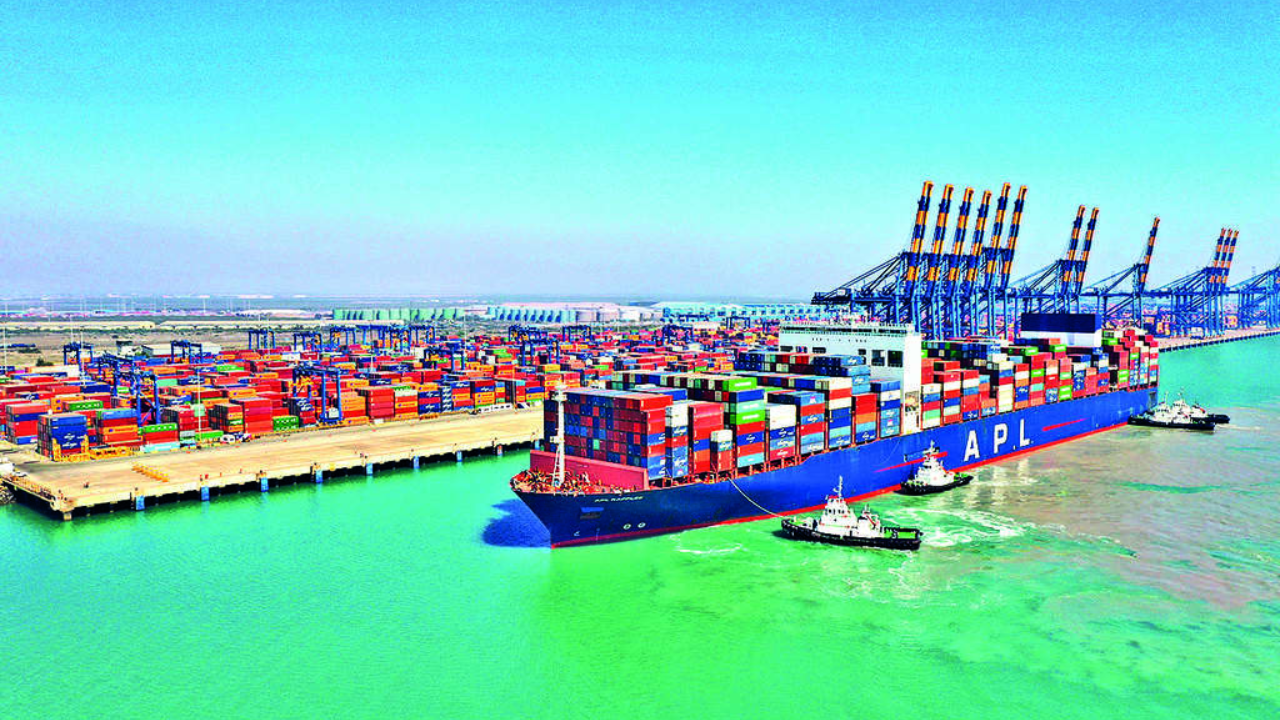 AHMEDABAD: The Central Bureau of Investigation has begun an investigation into a fraud perpetrated by skipping billing for the Central Warehousing Corporation while registering entries and exits of containers at Mundra port.
CBI began the investigation after a Navi Mumbai company, which was given the contract for handling and transportation of containers at Mundra port, and four officers of the Central Warehousing Corporation (CWC), allegedly siphoned off Rs 29 crore.
According to an FIR filed at the CBI's Gandhinagar office on March 16, CWC had appointed Speedy Multimodes Ltd, whose head office is at CBD Belapur in Navi Mumbai, as the strategic alliance management operator for handling transportation of containers, maintenance and operations of the container freight station (CFS) at Mundra.
"The contract was awarded in December 2019, according to which the company was required to deposit all payments and charges collected from users into CWC's bank account," reads the FIR.
The MD of Speedy Multimodes Ltd and other office-bearers issued bills in their own company's name, instead of CWC's.
"An inquiry revealed that bills from January 1, 2020, to February 19, 2020, were raised in the name of CWC and from February 20, 2020, to July 2022, in the name of Speedy Multimodes Ltd," the FIR states.
The bills were dishonestly checked and certified by the CFS (container freight station) managers, it added.
CBI officers said revenue of Rs 24.46 crore was lost and if GST of Rs. 4.22 crore is added the value of the scam reaches Rs 28.69 crore.
CBI named the managing director of Speedy Multimodes Ltd Ashish Chandana and senior manager, HR (admin) of the company, Dipak Bhowmik, along with CWC officers and CFS managers Rohit Upadhyay, Paul Ignatius, B B Chaudhary and an accountant named Gopal Devikar in the FIR.
The CBI booked the six under the IPC sections for criminal breach of trust and criminal conspiracy along with charges under the Prevention of Corruption Act.