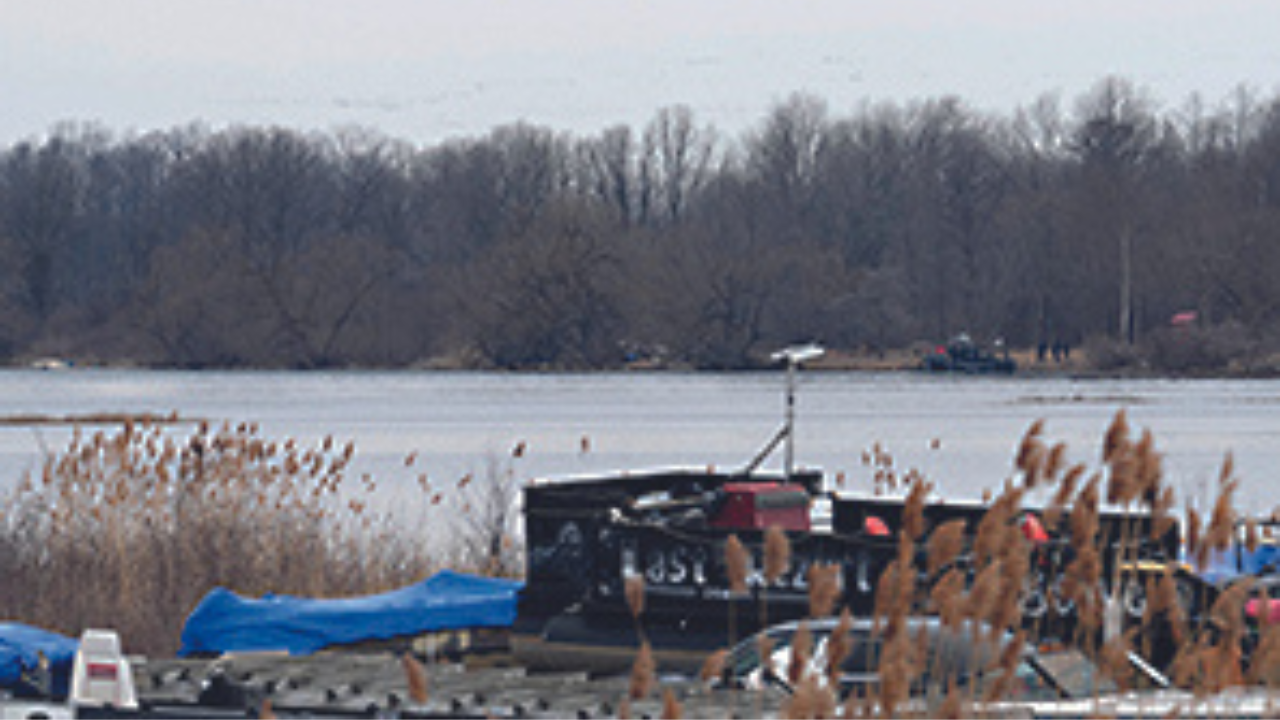 MONTREAL: Authorities in the Mohawk Territory of Akwesasne in
Canada
said Friday that one child was missing after the bodies of six migrants of Indian and Romanian descent were pulled from a river that straddles the Canada-US border.
Detail were sketchy and it was not clear how many Indians were among the victims who were trying to enter the United States illegally from Canada. Their bodies, including that of a child under three, were found Thursday in the St Lawrence River near Akwesasne, Quebec, said Lee-Ann O'Brien, deputy chief of the Akwesasne Mohawk Police Service.
"These is a heartbreaking situation, particular given the young child that was among them," Canadian PM Justin Trudeau said. AP
Migrant deaths: Will do what we can to stop this, says
PM Trudeau
We need to understand properly what happened, how it happened and do whatever we can to minimise the chances of this ever happening again," PM Trudeau said. Police found a Canadian passport belonging to a missing infant with the Romanian family, adding that the deceased child was also a Canadian citizen.
The Akwesasne Mohawk Police Service said the first body was located around 5pm in a marsh. The area was searched further by a police marine unit with the help of the Canadian Coast Guard and the Hogansburg Akwesasne Volunteer Fire Department.
Air support units with the Quebec provincial police and Ontario Provincial Police are expected to assist with the investigation of the area. Postmortem and toxicology tests have been ordered to determine the cause of the deaths.
Akwesasne police say there have been 48 incidents of people trying to cross illegally into Canada or into the US through the Mohawk territory since January, and most of them have been of Indian or Romanian descent.
In February, police in Akwesasne reported an increase in human smuggling into the Mohawk territory. Akwesasne straddles the Canada-United States border, and has territory in Quebec, Ontario and New York state.
In January, the Akwesasne Mohawk Police Service said people involved in human smuggling had attempted to utilize shorelines along the St Lawrence River in the area.
Trudeau and US President Joe Biden announced a plan last week to close a loophole to an immigration agreement that allowed thousands of asylum-seeking migrants to move between the two countries along a back road linking New York state to Quebec.
The deal closing an illegal border crossing point 105km east of Akwesasne took effect Saturday. O'Brien said it has nothing to do with the closure of the Roxham Road illegal crossing into Canada.