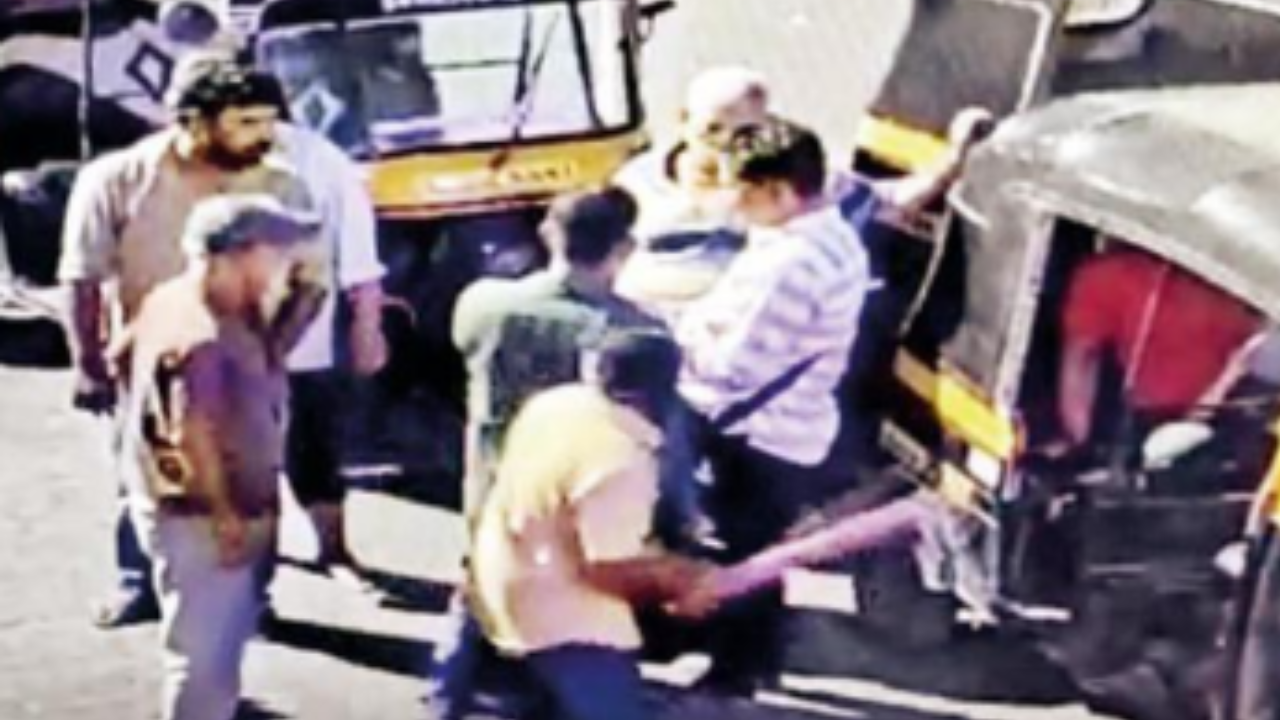 KALYAN: An autorickshaw driver assaulted a passenger with a bamboo stick near Indira Chowk in Dombivli (E) on Monday night, when the latter refused to pay him Rs 10 more than the usual fare. A video of the assault has gone viral on social media.
Ramnagar police have registered an assault case against the auto driver based on a complaint filed by the victim, Ganesh Tambe. "We have booked the autorickshaw driver and are looking for him," said Sachin Sanbhor, senior inspector of Ramnagar police station.
Tambe said he hailed down the autorickshaw to return to his residence in Kalyan's Pisavali area on Monday night. "I asked the driver to drive me to Tata Power House Circle," Tambe told TOI. "He demanded Rs 40 for the ride. When I pointed out that he was overcharging as the usual fare is Rs 30, he lost his temper. He removed a bamboo stick from his vehicle and started assaulting me. Other auto drivers tried to stop him." Tambe said he called up the police emergency number '100', but by the time cops reached the spot, the accused and other auto drivers drove away. Tambe gave the autorickshaw's number plate to police and later got admitted at the nearby Shastri Nagar Hospital. He was discharged on Tuesday morning, after being treated for his injuries.
Locals complained that in the past too there have been cases of auto drivers in Dombivli bullying passengers and overcharging them.