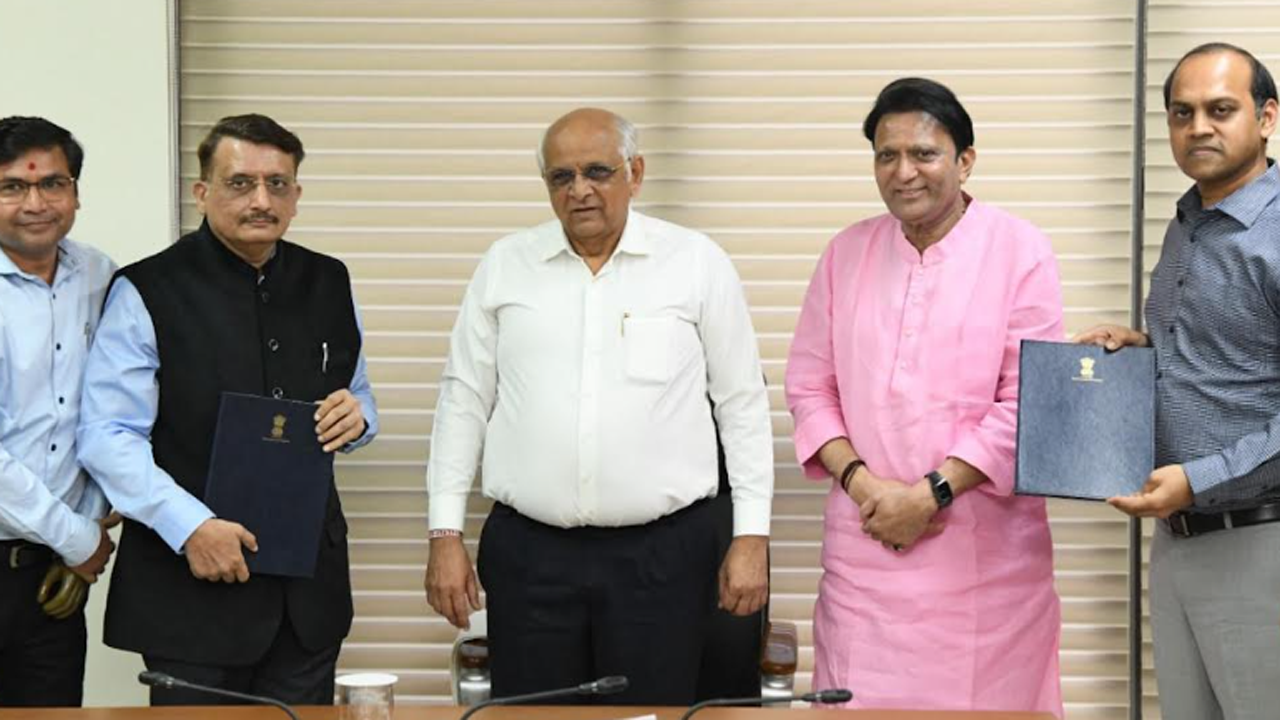 AHMEDABAD: The
Gujarat
government — under the Atma Nirbhar Gujarat Scheme for Assistance to Industries — has signed 16 memoradum of understanding (MoUs) to start industries at different places in the state.
According to the government, under the scheme launched in October 2022, 20 MoUs with a proposed investment of Rs 54,852 crore have been signed so far, which will result in more than 24,700 proposed employment opportunities.
These MOUs were signed in presence of chief minister Bhupendra Patel.
The government stated that further investment of Rs 12,703 crore will come in the state which will create 13,880 proposed employment opportunities in the pipeline.
Another 16 MoUs were signed on Monday in the presence of industries minister Balwantsinh Rajput; thus a total of 36 MoUs have been signed for the proposed 67,555 crore investments through which approximately 38,631 people will get employment.
Investments proposed were in chemical and dyes, agrochemicals, specialty chemicals, gold refining and processing, safety protective wear, food works, organic chemicals and solar module and cell manufacturing sectors.
The officials said that most of the industries will start their production by 2024-25 and among these industries five will come up in Dahej Industrial Colony, three each in Sanand and Jhagadia in Bharuch, two in Panoli and one each in Bhimasar, Navsari, and Saykha Industrial Colony.