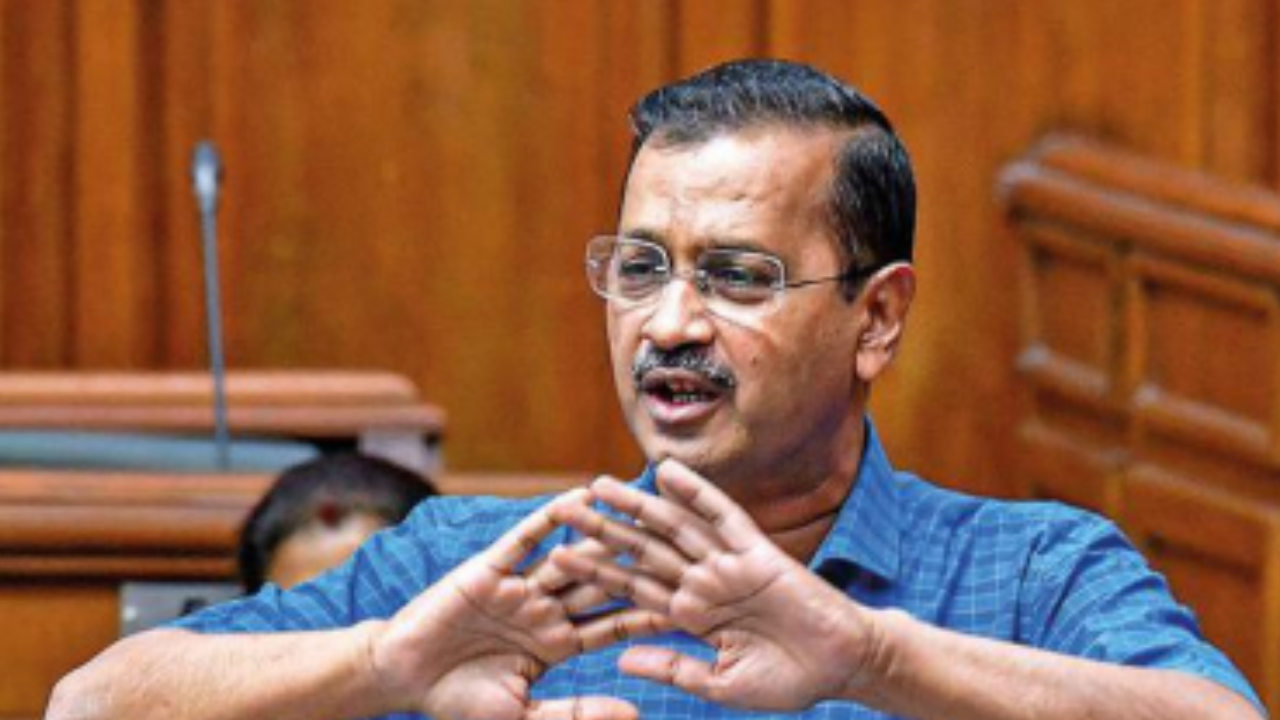 NEW DELHI: In a bid to show that AAP legislators were solidly behind the state government even though BJP was allegedly threatening them to desert the party, chief minister
Arvind Kejriwal
tabled a confidence motion in Delhi Assembly on Wednesday, which was then passed by voice vote in favour of the government.
Speaking in the assembly, Kejriwal said, "BJP had planned a no-confidence motion against the AAP-led government, for which they needed at least 14 MLAs." He claimed that AAP MLAs were enticed with offers of money, "some Rs 20 crore, some Rs 25 crore", while others were threatened with the same fate as former ministers Manish Sisodia and Satyendar Jain.
"However, they couldn't get a single MLA because AAP legislators are disciples of Bhagat Singh who would rather face hanging than sell themselves," said Kejriwal.
For the second day, the CM came down heavily on the central government and Prime Minister Narendra Modi. "The PM keeps saying that ED and CBI have got all the corrupt on one stage, but the two central agencies have actually gathered all the corrupt in BJP," he alleged. "All the thieves and thugs are now in BJP."
He accused BJP of using ED and CBI to pressure politicians into joining the saffron party or face the prospect of being imprisoned. "They did this with Manish (Sisodia). But Manish said he preferred jail, not BJP," Kejriwal maintained.
Advising the BJP members of the Delhi Assembly against trying to topple the government, the CM said that the country gave the PM a huge opportunity to usher in progress, but he had only introduced "hate, violence and loot". "Everyone in the country is scared these days," Kejriwal said.
BJP hit back at the CM, claiming that PM Modi's speech against the politically corrupt people had brought fear that was clearly visible on Kejriwal's face. Delhi BJP president Virendra Sachdeva refuted there was an atmosphere of fear. "Whether it is in Delhi or elsewhere in the country, the common man is engaged in improving his life. Only the corrupt politicians are afraid," he said.
Sachdeva said the CM had rightly remarked that all the thieves and thugs were now in the same party, but, he added, it would have been "better if Kejriwal had clarified that the party is AAP". He cited the names of Sisodia, Jain, Prakash Jarwal, Amanatullah Khan, Somnath Bharti and Akhileshpati Tripathi in this regard.