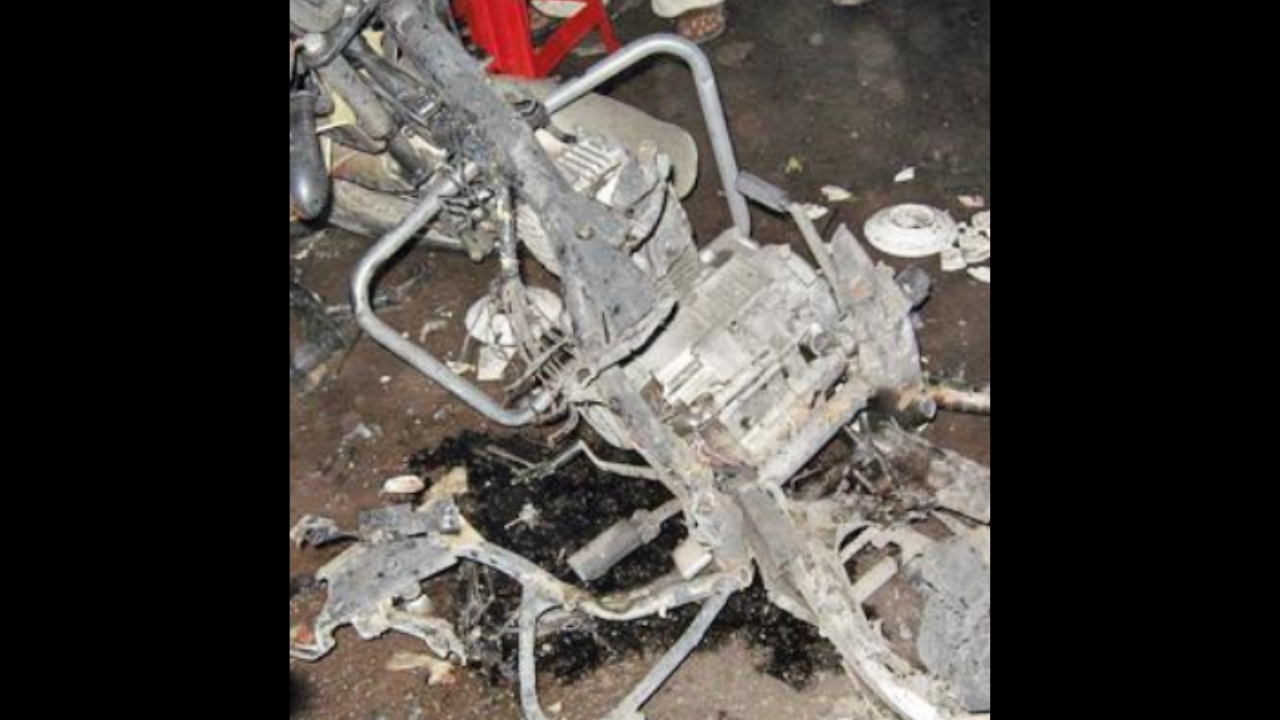 Mumbai: Another witness in the 2008 Malegaon blast case turned hostile after he failed to support the prosecution's case that the bomb was planted on a bike given by MP Pragya Thakur. The witness denied the statement attributed to him in the chargesheet, in which he had allegedly spoken about his cousin, absconding accused Ramji Kalsangra, telling him that Thakur had given her bike to Kalsangra to use.
The witness denied that his statement was recorded before the magistrate. Referring to one of the two statements attributed to him, he said that he was blindfolded, taken to many places and that he didn't remember if he was taken before the magistrate. The witness also said that he did not remember if Kalsangra was using the bike.
The statement denied by the witness said that Kalsangra was a staunch RSS activist and had gone to Ayodhya in 1992 as a 'karsevak'. The statement also said that Kalsangra got a leg injury in the Babri Masjid demolition. It also said that due to the injury, he had to get married in the hospital itself.
The statement dated October 20, 2008, also said that Kalsangra had been using the bike for a year then.
The statement said that on October 12, 2008, Kalsangra called up the witness around noon and told him to get a van to a spot in Indore. It said that later they drove to another spot after which Kalsangra left the vehicle and after some time, he returned with co-accused Sandeep Dange. The statement added that Kalsangra told the witness that Mumbai police were looking for him in Indore and asked him to drop him at a bus stop. Moreover, Kalsangra took his phone with him. The witness allegedly heard Kalsangra asking someone on the phone about a "sir and didi" having arrived, as per the statement. It added that after he dropped Kalsangara and Dange at the bus stand, there had been no contact between them.
Dange and Kalsangra are "no more" but are still shown alive by police officers, a suspended police officer had claimed in 2016.
Earlier, another witness in the case, a retired IAS officer denied the suggestion made by the defence lawyer that due to workload and political pressure, he had accorded the sanction for prosecution under the UAPA. "It is not correct to say that to support saffron terrorism and Hindu terrorism, I had accorded the sanction… The proposal was directly received from ATS office to our office (home department)," the retired IAS officer said. During his cross-examination by Thakur's lawyer, the witness said at that time, Jayant Patil was the state home minister. "He was the leader of National Congress Party… It is correct to say that, I have shown the sanction order to… Jayant Patil… After approval of Jayant Patil, the sanction order was issued," the witness said.
So far, 31 witnesses have turned hostile.