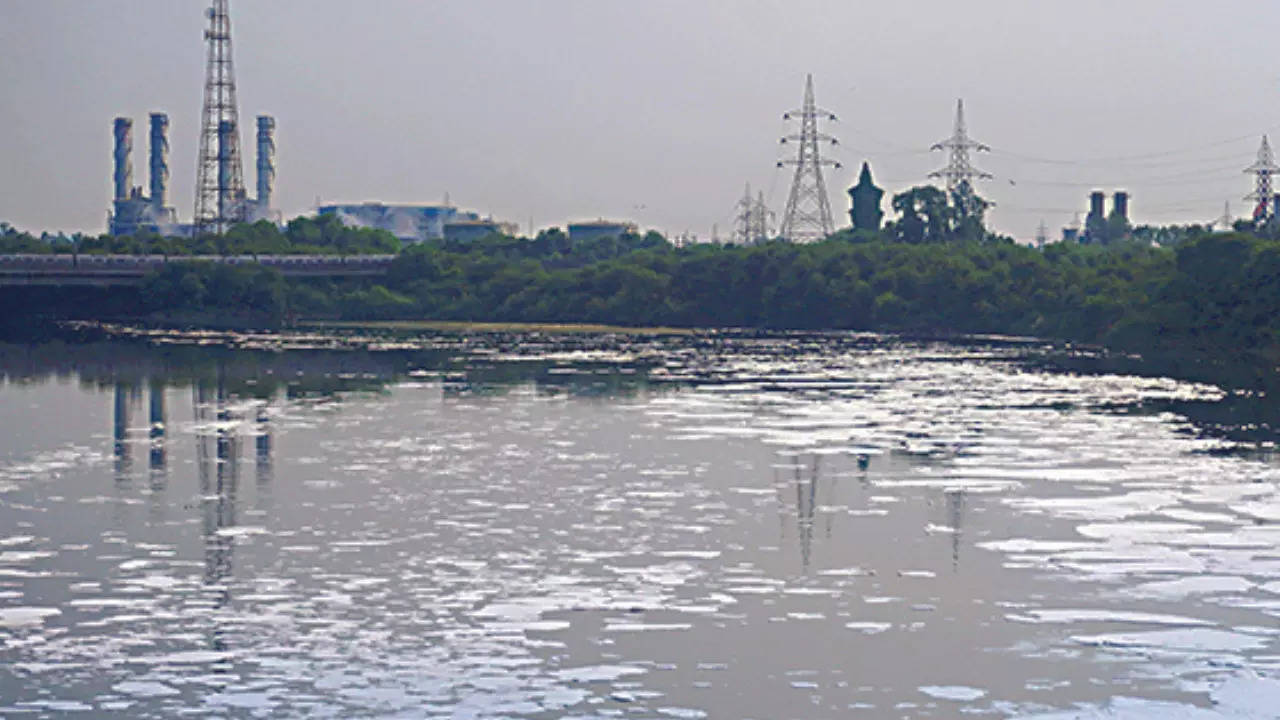 NEW DELHI: The drinking water supply has been affected in several parts of the national capital as ammonia in the Yamuna reached the highest level this year on Tuesday morning.
According to Delhi Jal Board (DJB), it has alerted people that the supply will be available at low pressure from Tuesday evening in many areas, including Greater Kailash, South Extension, Moolchand, Model Town, Punjabi Bagh, and parts of Civil Lines and Cantonment.
DJB sources said the ammonia levels reached 6.5ppm on Tuesday morning and came down to 5ppm by the evening. "Due to high levels of pollutants – ammonia more than 5ppm – being received in the Yamuna at the Wazirabad pond, water production has been curtailed 10-50% from the water treatment plants (WTP) of Wazirabad and Chandrawal," DJB stated.
Other affected areas include Kamla Nagar, Shakti Nagar and adjoining areas, Karol Bagh, Paharganj, NDMC areas, Old and New Rajendra Nagar, Patel Nagar, Baljeet Nagar, Prem Nagar, Inderpuri and adjoining areas, Kalkaji and Govindpuri. The supply will also be affected in Nangloi, Mundka, Uttam Nagar and Jwalapuri as DJB is carrying out pipeline interconnection work at Karala.
Since last year, DJB has been complaining about high levels of ammonia in the Yamuna water, the main source of drinking water for the city, coming from the Haryana side. According to officials, the Delhi plants don't have the treatment capacity of more than 1ppm, hence DJB can't treat water with higher pollution levels. Currently, both Wazirabad and Chandrawal plants have been working at 40-50% capacity.
"Water supply will be available at low pressure from Tuesday evening till the situation improves. Public is advised to make judicious use of water," the alert stated.
On March 24, chief minister Arvind Kejriwal announced that DJB would construct its own ammonia treatment plant at the Wazirabad WTP in six months due to Haryana government's non-cooperation. According to the government, the discharge of large amounts of ammonia and industrial wastewater into the Yamuna in Haryana has been obstructing the functioning of Delhi's treatment plants. The treated water at the ammonia removal plant will be purified in the WTP.