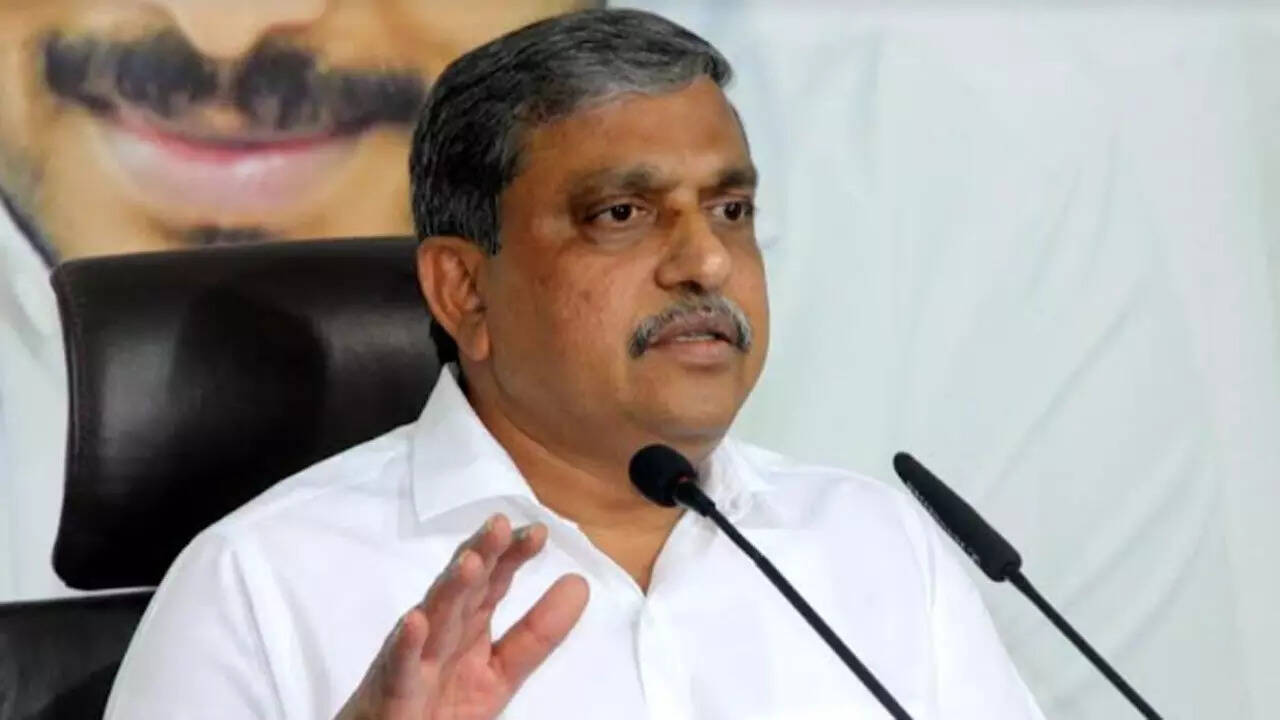 AMARAVATI: Stating that Amaravati farmers' protest is stage-managed by the Telugu Desam Party (TDP) supremo
Chandrababu Naidu
, Andhra Pradesh government advisor Sajjala Ramakrishna Reddy has asked left-parties and the Bharatiya Janata Party (BJP) to explain why they have backtracked from decentralization of administration stand.
He wondered that left parties were also supporting the bogus movement run by a few feudal forces backed by Naidu.
Speaking to the media at the party office, Reddy said that the pro-Amaravati protests were 100 per cent operated by feudal forces as poor and weaker-sections have no place in Amaravati.
He said that the movement proved fake when the so-called farmers left their Arasavalli padayatra in the middle.
"Naidu is the leader of the pack of jackals. He can continue the movement for another decade as it is fake," said Sajjala.
He wanted the BJP to clarify its stand about setting up the high court in Kurnool.
He challenged BJP leaders to come out in open as to why they back tracked from their promise.
He demanded that left parties explain as to why they wanted everything to be located in Amaravati.
He said that the original farmers who gave lands under Land Pooling Scheme (LPS) have sold out their lands long back and a few who remained in the capital city have got their LPS plots back.
He said that Naidu could not even construct the riverbank road leading to the capital city throughout his five-year rule.
He said that the road is being developed by chief minister YS Jagan Mohan Reddy.
He said that Prime Minister Narendra Modi himself stated that Naidu utilized the Polavaram project as an ATM before last elections.
He said that Amaravati was also a golden goose for Naidu as he wanted to make real-estate business for several decades with the lands of Amaravati.
"Naidu is perturbed with all his dreams shuttered after Jagan decided to decentralize the capital city. Naidu had polarized a few feudal elements and was running an artificial movement," said Sajjala.
He said that people might have revolted against BJP leader Satyakumar for his outburst against the dalits and BCs who have been demanding the decentralization.
He said that BJP and TDP leaders attacked the dalit leaders for expressing their anger against the way they spoke against them.
He demanded the left and BJP leaders to explain how they could pool Rs 1 lakh crore to complete Amaravati projects.
He said that Margadarsi chairman Ramoji Rao was spreading venom against the state government as all his illegal deeds were coming out in the open.
He said that there was no separate law for Agrigold, Sahara like firms and Ramojirao's Margadarsi.