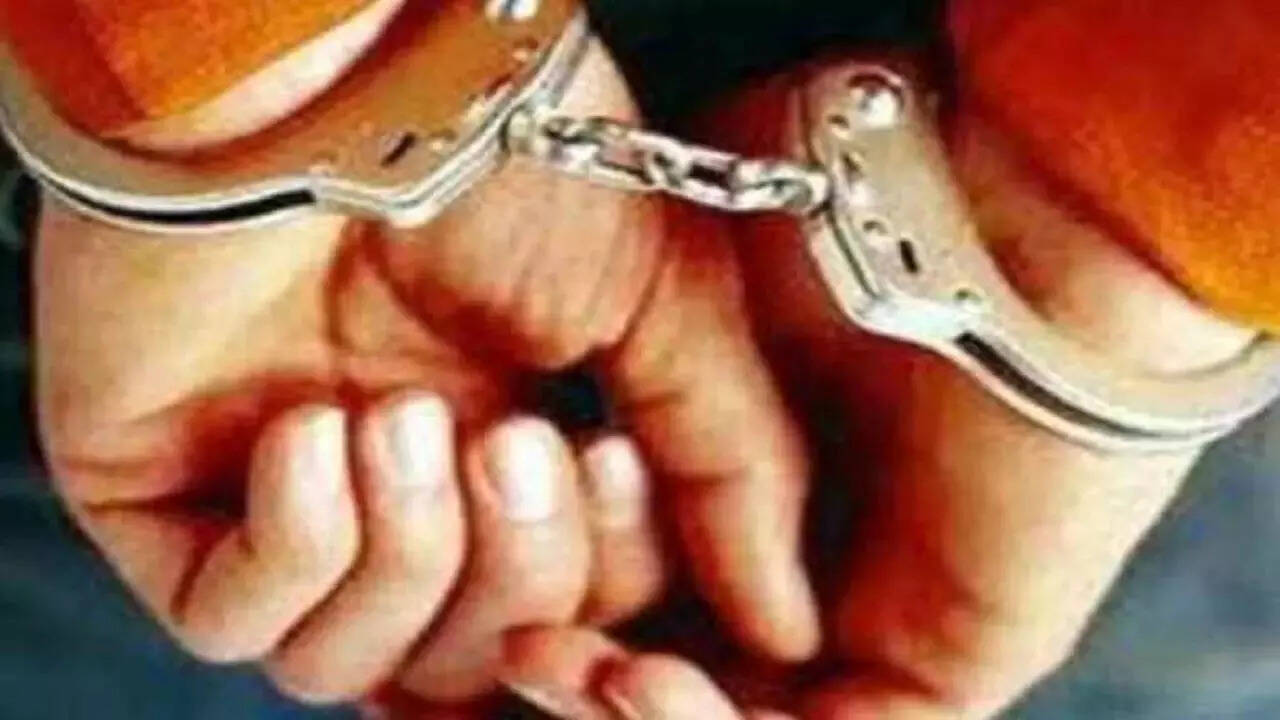 NEW DELHI: A 52-year-old man who posed as a local reporter and YouTuber has been arrested for extorting money from a restaurant owner in Central Delhi's Nabi Karim area. Police said the man used to extort money from businessmen by threatening to defame them by posting fake news affecting their business and interests.
Sanjay Kumar Sain, DCP (central) said, "The accused has been identified as Laxman Indoria. He has been previously involved in five cases of wrongful restraint, house trespass, criminal intimidation, etc. After detailed interrogation and his confession of being involved in the recent incidents, he has been arrested in three cases."
Sain further stated that Indoria used to run a YouTube channel by the name of 'IPPCI Media-24×7 News Network' and posed as a journalist to extort businessmen and shopkeepers by threatening them to defame them by posting fake news. "His son Lakshay (26), too, has been arrested whereas his wife and another son Pragyawan are absconding. Efforts are on to arrest them," added Sain.
On Monday, police received a call from a man identified as Daulat Ram who alleged that Indoria was harassing him and demanding Rs 50,000.
The complainant stated that he runs a restaurant at Ram Nagar Market, which falls under the jurisdiction of Nabi Karim police station. On March 23, Indoria, along with his associates, came to his restaurant and allegedly demanded Rs 50,000 for running the restaurant and even threatened to kill him. On March 27, he was allegedly threatened again. Based on his complaint, a case was registered.
After Indoria came to know that Ram had reported the matter to the police, he got annoyed and he, along with his two sons, allegedly stopped Ram and his friend in front of a temple. Indoria and his sons then allegedly thrashed Ram and his friend and then asked his wife to make a PCR call in order to give the incident a different colour. Ram informed police about the incident and another FIR was registered as well.
An iron rod and a plastic pipe used in thrashing Ram and his friend have been recovered, police said.
While investigating the case, a team of cops reached Indoria's home for inquiry and to serve a notice. His wife and sons, however, allegedly blocked the entry of staff and misguided the police by claiming that he was not present at home. However, after the cops searched their premises, Indoria was found hiding under a water tank at the terrace of his house. When police staff tried to serve the notice, he allegedly tore and threw it away.
"Indoria, along with his family members, then assaulted head constable Shashank and constable Vijyant, but the cops courageously overpowered them and apprehended them. However, the two policemen sustained injuries and were sent to a hospital," an officer said. In this regard, another case was registered.