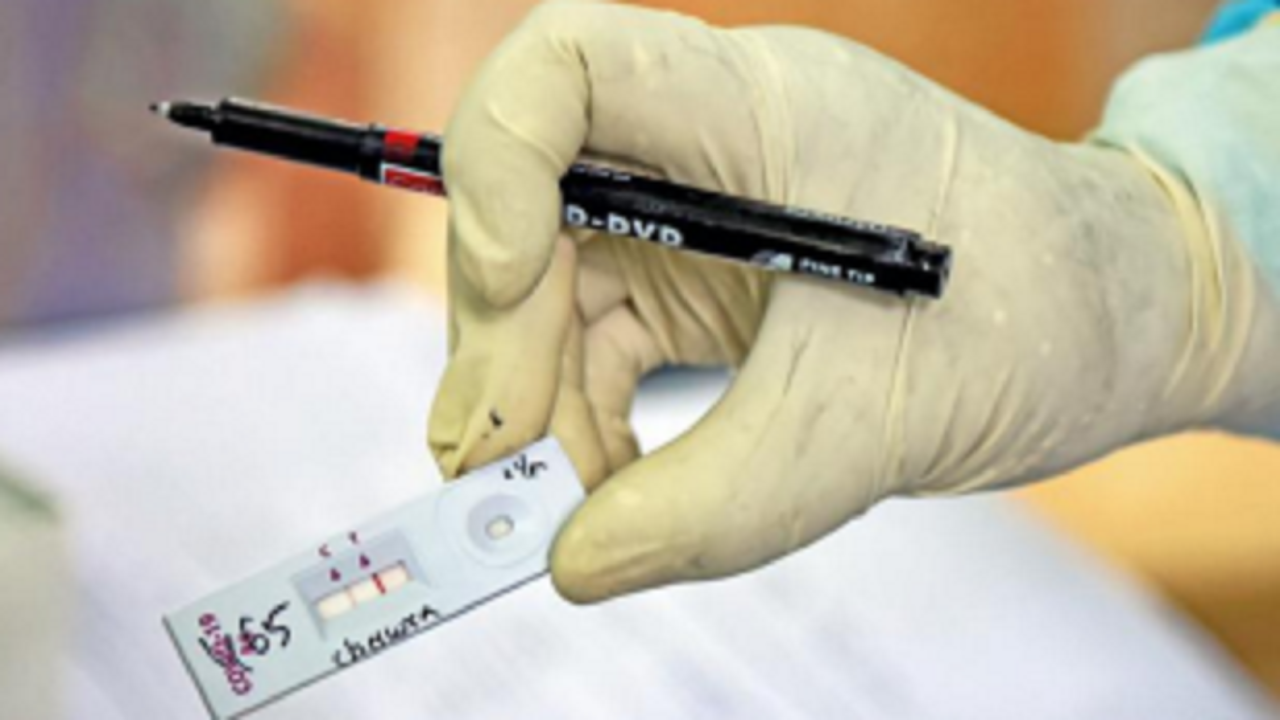 NEW DELHI: The number of Covid infections in the national capital was 295 on Thursday out of 2,363 samples collected and the positivity rate of 12.5%, the state government said.
On Wednesday, 300 people had tested positive, and the positivity rate was 13.9%. Two Covid patients have died, the state health bulletin said.
Talking about the deaths in Delhi on Wednesday, health minister Saurabh Bharadwaj said both were elderly who died in non-state government hospitals. One of the patients died in the Northern Railway Hospital and another at Maharaja Agrasen Hospital. They were 77 years and 65 years old with comorbidities, he said.
At present, the number of patients admitted to hospitals is 62, of whom 26 are in ICU and 25 on oxygen support.
At Lok Nayak Hospital, which is the largest facility under the state government, there are five Covid patients and one of them is on ventilator support. "This is a male patient who has diabetes and blocked arteries. The patient is suffering from Covid pneumonia. The other four patients are on oxygen support. Of the five patients, only one is not vaccinated. One is a pregnant woman, and another is cardiac patient who was transferred from GP Pant Hospital. One patient is aged 24 years and others are in the category of 30 years to 54 years," hospital medical director Dr Suresh Kumar said.
With new infections, the active case load now stands at 932 and the cumulative count is 20,0656. The cumulative death toll is 26,526.