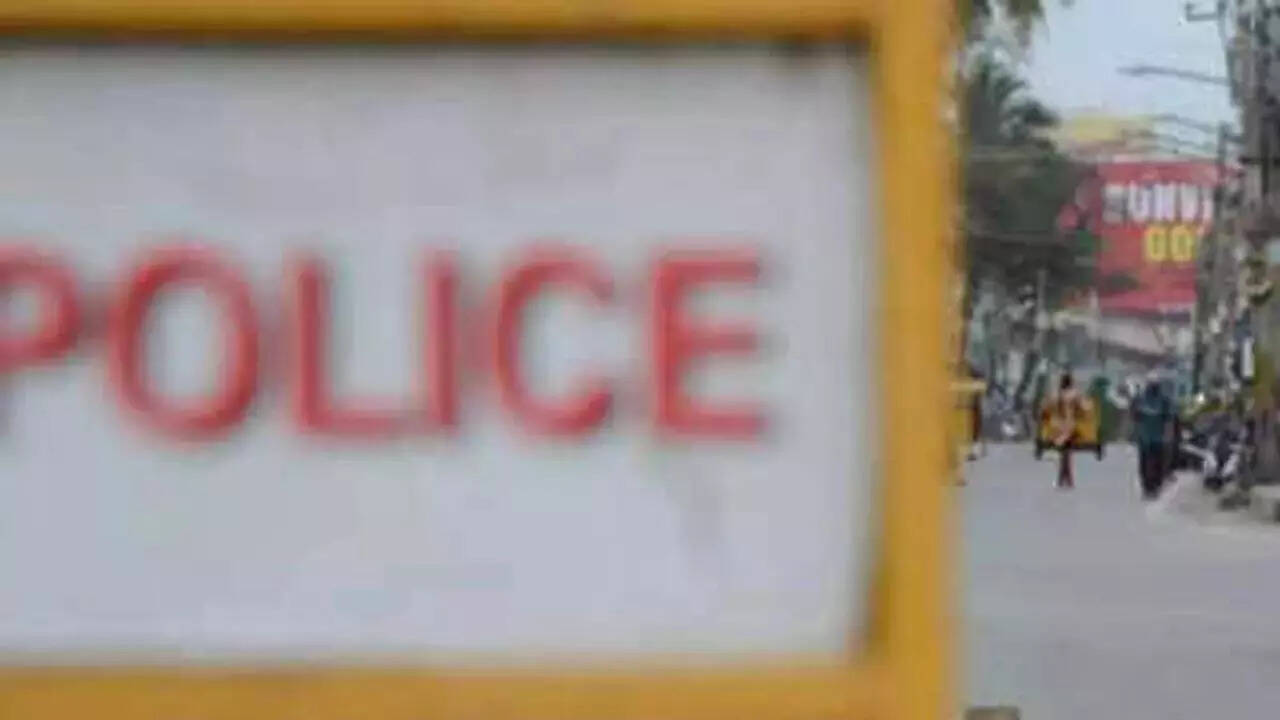 GURGAON: A 27-year-old ragpicker was allegedly beaten to death and his associate was brutally thrashed by two men who suspected that the pair was trying to steal metal scrap in Ghata village in the early hours of Wednesday.
Police said the two accused – Ankit and Munnu – have been arrested and the investigation is on.
In his complaint, Issrudin Sheikh (30) said he and his friend Rafiqgul belong to Murshidabad in West Bengal and live in shanties of Tigra, Gurgaon.
The ragpickers, pulling a wooden cart, started collecting garbage from roads and colonies in Ghata around midnight. They came across a plot, where they spotted metal scrap, possibly from a car, and an iron rod.
"We went to pick up the iron rod when someone shouted at us. We ran away with the cart and took shelter at a bush near the plot," the FIR reads.
An hour later, Sheikh and Rafiqgul went to the plot to collect metal again, this time leaving their cart some distance away.
"As soon as we reached, the same person again shouted at us. We left the iron rod and fled. When we both reached our cart, two youngsters holding sticks started thrashing us. We told them we aren't thieves. One of the men's stick also broke while thrashing us, but he didn't stop there. He pulled a tree branch and used that to beat us up," Sheikh said.
Soon after, the accused allegedly dragged Sheikh and Rafiqgul to a small hut in the plot where the iron rod was.
"They tied our hands and shut the door. We were both badly injured, and Rafiqgul was bleeding from his mouth. We both fell unconscious," Sheikh told cops.
The ragpicker said he woke up in the morning, and realised that Rafiqgul had died.
"I started shouting and the youngsters – Ankit and Munnu – came to the hut. They checked on Rafiqgul and told me: "'Tera saathi toh marr gaya'… They kicked me out of the hut along with Rafiqgul's body. I alerted a passerby who called the cops," the FIR reads.
Police said a team reached the spot and informed ACP headquarters about the alleged incident.
"One of the ragpickers was dead, and the other was injured. Forensics experts were called in too. Sheikh was shifted to a hospital and the body was sent for an autopsy. Its report is awaited. We also arrested Ankit and Munnu and are investigating further," said Sanjeev Kumar, SHO of Sector 56 police station.
Sheikh, who sustained multiple injuries to his back, chest and face, is admitted to the Civil Hospital in Sector 10.
According to the FIR, the accused have been booked under sections 302 (murder), 323 (voluntarily causing hurt), 34 (acts done by several persons in furtherance of common intention), and 342 (wrongful confinement) of the IPC.