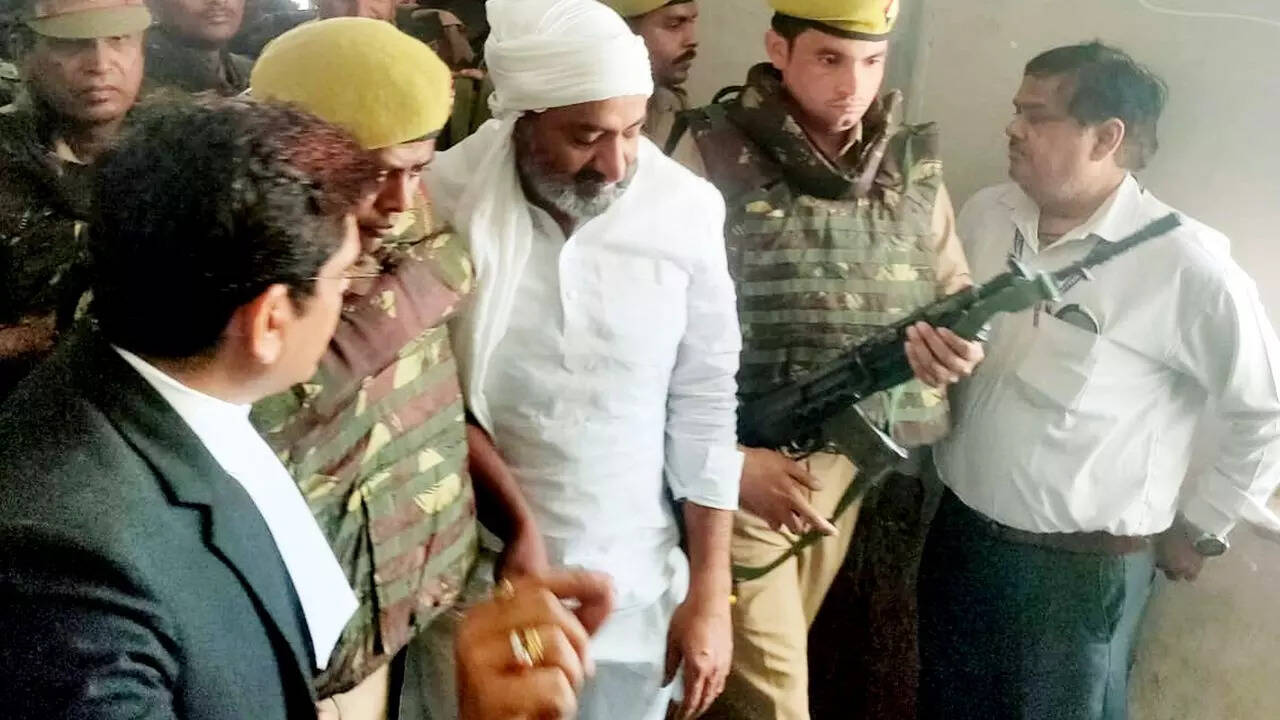 PRAYAGRAJ: The FIR lodged by Umesh Pal against mafia don Atiq Ahmed and others in his kidnapping case states that Atiq and his henchmen had not only abducted him forcefully on gun point, but also brutally tortured him to force him to retract his statement in BSP MLA Raju Pal murder case wherein Atiq was an accused.
The FIR lodged with the Dhoomanganj police on July 5, 2007, reveals that his kidnapping took place near Fasi Imli, Sulemsarai Road in Prayagraj on February 28, 2006, at around 2 pm. The FIR against Atiq, Dinesh Pasi, Khan Saulat Hanif and others was filed under sections 147 (rioting), 148 (rioting being armed with a deadly weapon), 149 (unlawful assembly in prosecution of common object), 323 (voluntarily causing hurt), 341 (wrongful restraint), 342 (wrongful confinement), 364 (abducting any person in order that such person may be murdered), 504 (intentionally insulting), 506 ( criminal intimidation) and 120 B (criminal conspiracy), besides section 7 of CLA Act.
While five persons including Atiq were named in the FIR, names of six others came to light during police investigations. A total of 11 persons were accused while one of them died a few years back. In the FIR, Umesh Pal, an active member of BSP and member of zila panchayat (Allahabad) stated that following the killing of BSP MLA Raju Pal on January 25, 2005, Atiq and his gang members started threatening him. On February 28, 2006 they kidnapped him at gunpoint. They not only assaulted himl, but also took him to the don's office in Chakia where they allegedly tortured him.
Umesh also mentioned that Atiq and his henchmen asked him to retract his testimony in the Raju Pal murder case. Atiq had given Umesh Pal a paper and directed him to give the written matter as his statement in the court or he and his family would face dire consequences.