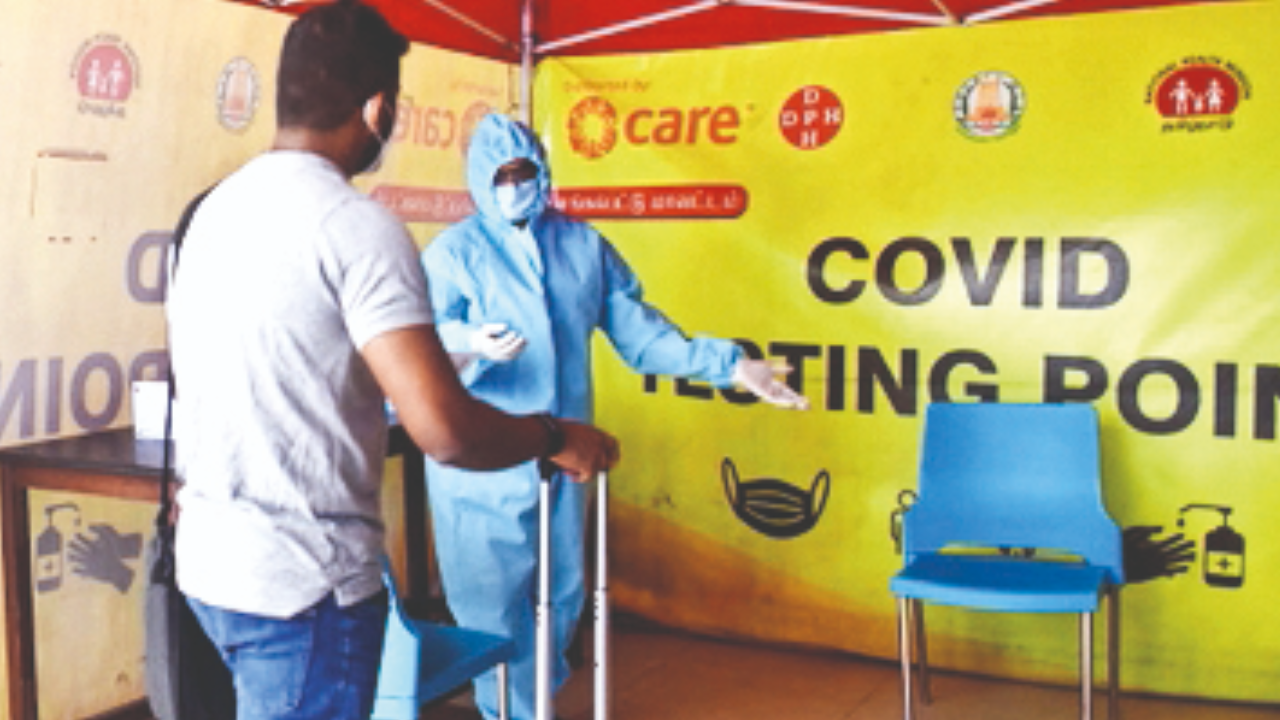 Chennai:
Tamil Nadu
reported 112 new cases of Covid-19 taking the active cases tally in the state to 689.
The state has conducted 3,238 tests including random RTPCR tests for 2% of international passengers at the airports. Two international passengers, one each from Sri Lanka and Singapore, tested positive on arrival during the random tests at the airport. "A few weeks ago, we would have one passenger testing positive every two or three days. Now, we have at least six people testing positive. If we increase tests we are likely to have more people testing positive," he said.
Even within the state, the new cases went up from just two cases a day in January to more than 100 new cases a day. "The pandemic is far from over. While there are no deaths or hospitalisation, researchers from across the world have been expressing concerns over the health impact the disease has on people. Several young people have died of heart diseases after Covid-19," he said after releasing the flyer for the book on research articles on Covid-19 compiled by the Government Medical College and Hospital at Omandurar during the inauguration of a medical conference.
On Wednesday, Chennai reported 34 new cases followed by nine in Coimbatore, 13 in Chengalpet, 10 in Salem and seven in Cuddalore. At least 18 Covid-19 patients were admitted to hospitals, although none of them required oxygen support or intensive care.