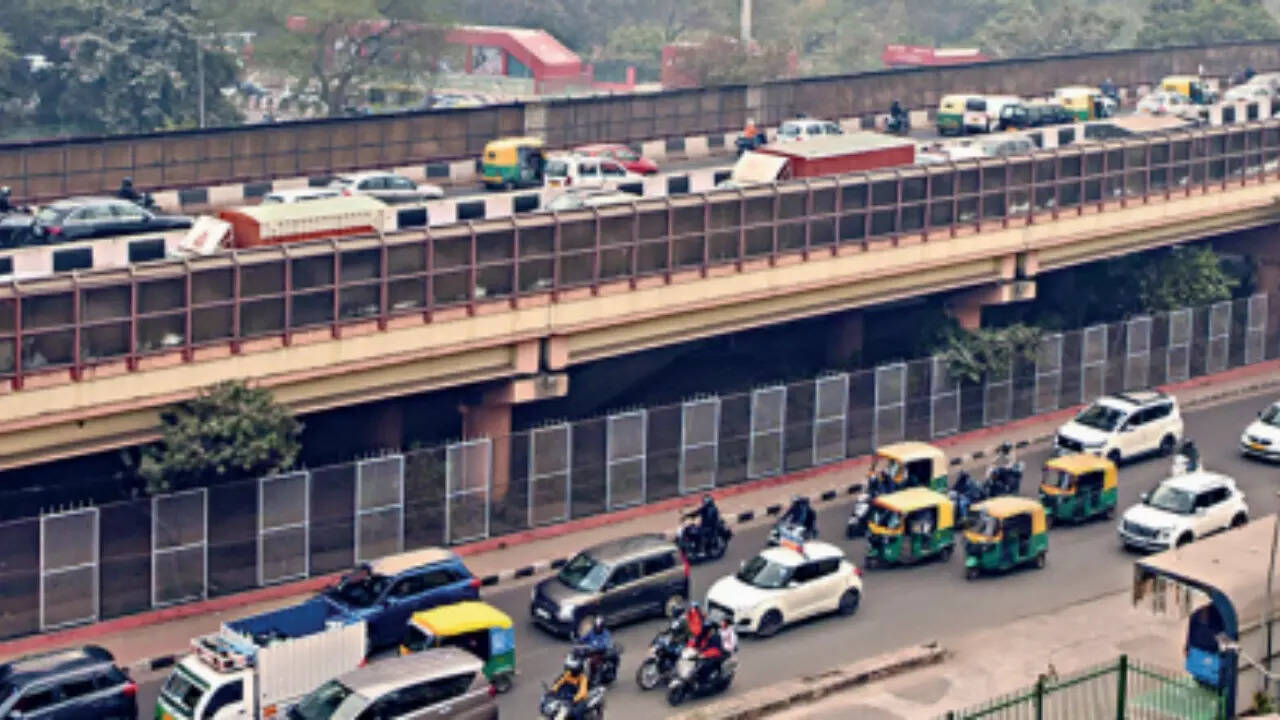 NEW DELHI: PWD Minister Atishi on Saturday said one lane of the Chirag Dilli flyover would be open for traffic during the repair of the IIT-Nehru Place carriageway, which is likely to start on April 1.
After the inspection of the ongoing repair work, Atishi said the engineers of Public Works Department had been instructed to fast-track the repair of the crucial road facility, which connects several south Delhi residential and commercial areas to IGI Airport. The closure of the flyover for maintenance has led to chaos and long traffic snarls along the busy Outer Ring Road and the connecting road network.
Delhi government stated on Saturday that the chief minister's office had received several complaints of traffic jams in south Delhi due to the strengthening work of the flyover. On the directions of chief minister Arvind Kejriwal, Atishi, along with senior engineers of the department and the traffic police, inspected the work.
"Given the requirement of the Chirag Dilli flyover, which is used by thousands of commuters daily, PWD is carrying out the maintenance work on a war footing, which is important to maintain the road infrastructure to ensure longevity of roads and flyovers," Atishi said. "As per the chief minister's suggestion, we have decided to keep one of the two lanes open for the commuters to avoid any inconvenience to them. I will closely monitor it," she added.
According to the government statement, the PWD minister has directed officials to "double" the pace of the maintenance work and ensure the completion of the first phase by March 31. Atishi has also directed the traffic police to chalk out an alternate route plan for the convenience of commuters, it added. "On March 25, the PWD minister will again inspect the stretch to check the progress of work," the government stated.
The repair started last Sunday. According to PWD, it is likely to take nearly 50 days to complete the project. Officials said the minister had directed them to complete the work in a month.